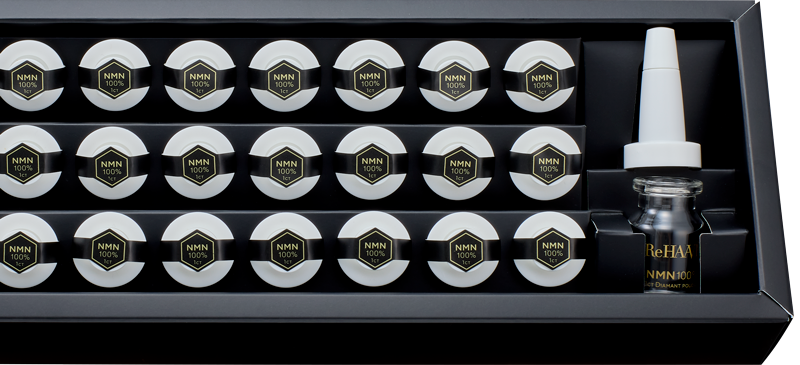 ReHAAVÈ NMN 100%
1ct DIAMANT POUDRE
ReHAAVÈ NMN 100% 1ct DIAMOND POWDER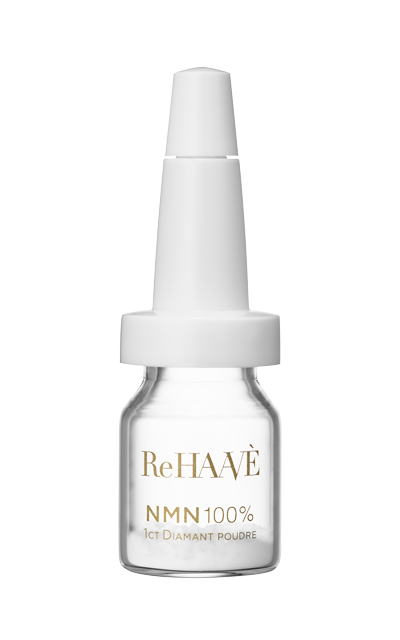 Yeast-derived "NMN" is easily dissolved in nano-sized powder. Enclosed in a special capsule to protect it from moisture, oxidation and germs, you can always use genuine NMN in a fresh state.
Contents: 0.2 g x 30
Suggested Retail Price: 26,400yen(tax included)
《 feature 》
---
◉About the manufacturing method of NMN
NMN is a member of the vitamin B3 group and is a metabolite of niacin called β-nicotinamide mononucleotide. When it is made in the body, it is also contained in breast milk and vitamin B3 produced by intestinal bacteria, and it is an important component that is indispensable for normal cell metabolism. The NMN used in ReHAAVÈ uses the highest fermentation method: yeast fermentation. There are three types of NMN used in cosmetics, and in general, the one with the first synthetic method is often used.
---
Synthesis method
Uses a catalyst ⇒ Uses substances that are not approved for use under the Food Sanitation Law in Japan
* It is generally said that impurities tend to remain in synthetic methods. In addition, there are many ingredients that are not permitted to be used under the Japanese Food Sanitation Law. (Used in cosmetics, etc.)
Enzyme method
Uses enzymes. Materials from China are finally processed at a Japanese factory using the enzymatic method to make them domestically produced.
Fermentation method
Fermentation with yeast (NMN produced by the fermentation method is very expensive because the manufacturing process is complicated and difficult).