Company Information
Company Name
Rejuvenation Inc.
Head Office
Mainichi Shimbun Building 2F, 3-4-5 Umeda, Kita-ku, Osaka,Japan
Date of Foundation
1st March,2004
TEL
06-6867-9010
Greetings from the Representative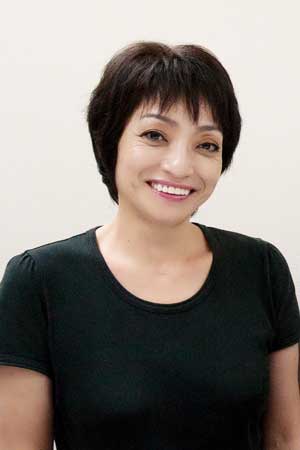 I have been in the beauty industry for 35 years in pursuit of true beauty. Since I entered this world, the recognition and popularity of esthetics has been increasing, but the fads have remained the same: slimming, dieting, wrinkle removal, and skin whitening.
As people age, their appearance and behavior change. What is aging?" In the age of 100 years of life, how much can we keep our healthy age and enjoy our life? The theme and philosophy that Rejuvenation System pursues is "true healthy beauty. True healthy beauty is not the pursuit of superficial beauty, but the joy of enjoying life and improving QOL above all else. We will convey true healthy beauty to all those who are involved with our company and make it a reality to stave off the aging process. This desire remains the belief that underpins our company to this day.
The literal translation of Rejuvenation System is "rejuvenation. The underlying concept is the radiance and beauty that comes from a healthy body. Rejuvenation System includes treatments and supplements that nurture and create youth and vitality in your life. We are convinced that the results of the treatment that creates a synergistic effect with the supplements will impress our customers and make the esthetician proud of her work. We are proud of the fact that we have chosen the path of beauty in our life and have been able to pursue true health and beauty and work to make people shine with the philosophy of Rejuvenation System, while watching over the smiles and health of our clients and customers. I am proud that I have chosen the path of beauty in my life to pursue true health and beauty and to work to make people shine.
Management philosophy
Beauty innovation and life creation company
To customers
We will change not only the body of our customers, but also the mind, which is the view of life, through "safe and secure rejuvenation technology and theory".
We aim to achieve "rejuvenation without rebound" and "true health and beauty".
To member stores
We will innovate the beauty world together with Rejuvenation member companies.
We aim for coexistence and prosperity, and personal growth of human resources engaged in business.
To the community/society
We advocate "rejuvenation u003d health" in an aging society by providing reliable technology and products based on a medical knowledge system.
Behavioral guidelines
Pioneering spirit in the beauty and health industry
Creating a view of life through work
Sincere response ⇒ Trust relationship ⇒ Personal growth ⇒ Gratitude
History
March 2004
Rejuvenation Inc. esstablished
rolling out "Rejuvenation System" to Japanese beauty salons
December 2006
"Rejuvenation Diet Contest" Over 100 contract salons participate
October 2008
launched "Reju Bohr" which is bath salt including organogermanium
launched "Vege α "which is for cleaning food
June 2009
donated "Childhood cancer campaign" (Organizer: Mainichi Newspapers Co.)
March 2011
started fundraising activities for victims of
Great East Japan Earthquake with contract salons
March 2012
launched "Re Perfect" which is to care for 3 major aging causes
April 2016
launched "Milagro AG" which is next-generation suppliments including active DHA
Feburary 2018
launched "REX" which is new brand for body makeup
August 2019
business partnership with Darvish Garallery
release "Junam Ⅱ" which is Eau de toilette
April 2019
release announcement for new Rejuvenation System
(new treatment for autonomic nerves and organs)