DARK NOIR SCALP SERUM
SCALP SERUM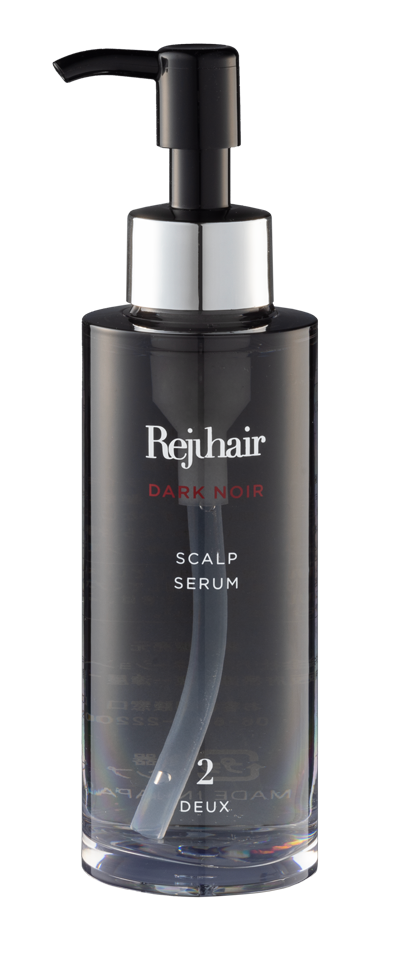 In a stressful society, regain the beautiful color that the scalp has forgotten. Gray hair, like a group of faded buildings in the city, regains its natural beautiful color and shine. Scalp Hair Serum is a serum that gently moisturizes the dry, damaged and hardened scalp due to excessive daily hair and scalp treatments. The uniquely designed herbal ingredients moisturize the dry and hardened scalp and hair to heal the tiredness of the scalp.
Contents: 100 mL
Suggested Retail Price: 17,600 yen(tax included)
《 How to use 》
---
Attach the nozzle directly to the scalp near the top of the head (the center of the head), and slowly adjust the amount of serum that comes out (do not push deeply) and use by pushing.
As the serum flows down the scalp, immediately use your fingertips to massage the scalp while applying the serum evenly.
*Use after washing and drying the scalp.
*We recommend using it before going to bed, depending on the scalp hair cycle.