Kvell Body Gel
Massage gel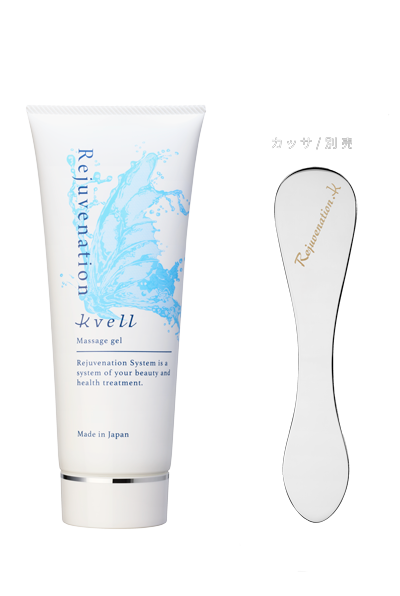 The "phantom massage gel" that is highly acclaimed by professionals is for home care. A body gel used for self-care born from "Rejucare", which has been used in salons for 20 years. Polish yourself with a professional cosmetology method.<
Contents: 200 mL
Suggested Retail Price: 8,800 yen(tax included)
《 feature 》
---
◉ Penetrate (* up to the stratum corneum)
Kvell gel has a colloidal micelle structure and contains abundant ingredients necessary for the skin such as amino acids, vitamins, minerals and polysaccharides. It is also coated with essential amino acids, making it easier for the skin to absorb.
◉ Wrap
The stratum corneum tends to accumulate lipid peroxides that cause damage. The Kvell gel that penetrates the stratum corneum reacts with the oil and wraps up the lipids. When wrapping lipids, the ingredients contained in the gel are delivered to the skin (* to the stratum corneum).
◉ Excrete
When the oil in the stratum corneum is removed, it becomes easier for the skin to retain the necessary water, and this action makes the skin moisturized. Finally, the gel that encloses the lipid becomes cloudy and is excreted.