ReHAAVÈ
LOTION ET SÉRUM
Quasi-drugs
[Niacinamide / dipotassium glycyrrhizinate]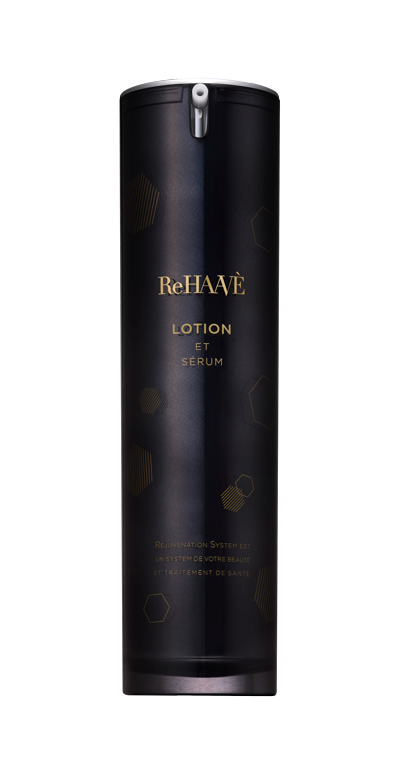 A medicated beauty essence that improves deep sagging and wrinkles with the active ingredient of W. It suppresses the overproduction of melanin, prevents future spots and darkening, and aims for bright and transparent white skin.
Contents: 58 mL
Suggested Retail Price: 13,200 yen(tax included)
《 feature 》
---
◉ Wrinkle white medicated beauty essence to improve wrinkles and prevent blemishes
Lotion Eserum (quasi-drug) is a nano-sized beauty essence that quickly reaches the dermis layer with the active ingredient, activates collagen production in the dermis layer, and improves wrinkles. A lot of melanin is produced in the body every day by the stimulation of strong ultraviolet rays and blue light entering from the eyes. By suppressing the overproduction of melanin, you can prevent future spots and darkening, and you can expect a whitening effect.