RejuCare
Massagegel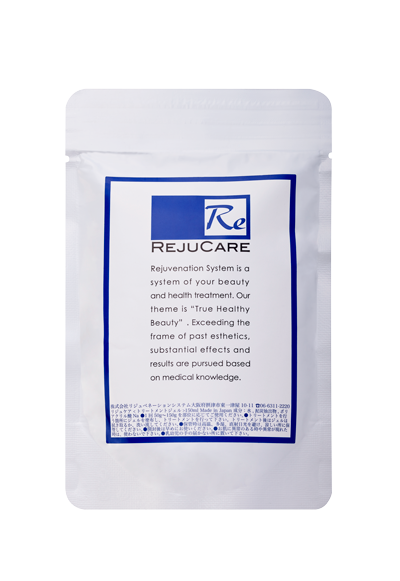 An original special gel used in treatments. No additives, no coloring, no fragrance, no preservatives, quality stabilizers, alcohol, etc. Skin allergy tested.
Contents: 150 mL
Suggested Retail Price: 5,500 yen(tax included)
《 feature 》
---
◉ Used for all rejuvenation system treatments
Rejuvenation system treatments mainly use rejuvenation care. This is an original special gel of the rejuvenation system that cannot be imitated anywhere else.
◉ Discerning characteristics
We are pursuing gels to be used for treatment in the rejuvenation system so that craftsmen are particular about tools. It is a proud gel that has evolved over and over again with improvements in usability, viscosity, hardness, and properties.
◉ Hygienic treatment
Hygienic treatment is possible without getting into the pores of the practitioner's hands or the customer's body again.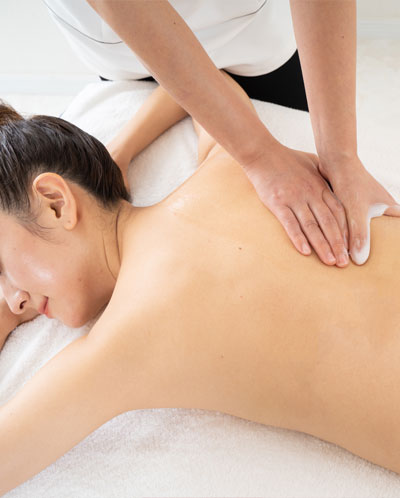 ---
《Surfactant coating oil》
Rejucare, which has a surface-active effect, has the property of coating oil and making it cloudy. The sebaceous glands in the pores contain oil supplied by fat cells in the body, and the oil is released through the pores. This oil moisturizes the skin. Rejucare coats the oil and the practitioner removes it. With good blood circulation, the secretion of oil from fat cells to the sebaceous glands is smooth.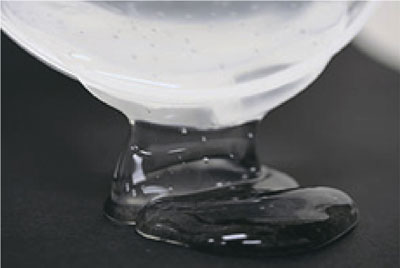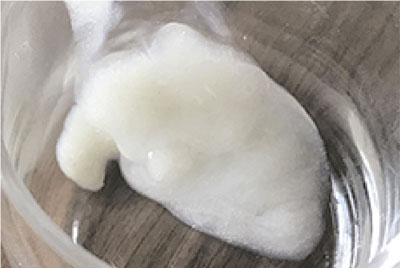 《Safety of customers and practitioners first》
The cloudy gel wraps fat into spheres and has a surface-active effect (lipophilic group). By wrapping fat and waste products in a veil of water (colloidal micelle structure), it will never enter the pores of the practitioner's hands or the customer's body. Waste products wrapped in a veil of water cannot enter the body. It is eventually collected in veins, filtered by the kidneys along with water, and excreted as urine.