REJU HAIR OIL
HAIR OIL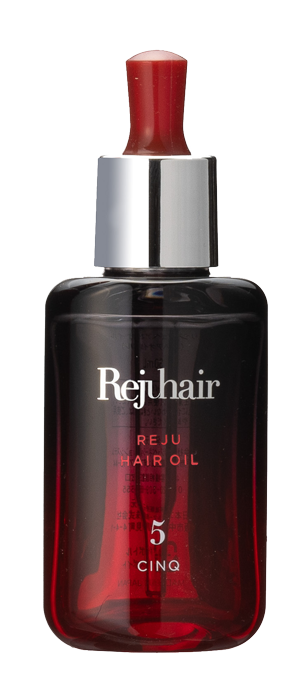 UV rays from the sun penetrate into the hair, oxidizing the precious cortex, causing protein hardening and drying, and leaving the hair in shreds. The cuticle acts as a mirror to repel light and prevent dryness to protect the hair from UV rays and dryness. Silicon oil called cyclopetansiloxane repairs damaged cuticles and has a shimmering mirror effect, bouncing back UV rays and other light, preventing the temperature of black hair from rising when exposed to the sun, and protecting the inner freshness of the hair from drying. It is enriched with a rich blend of natural gentle oils that protect cuticles, including castor oil, camellia seed oil, jojoba seed oil, olive fruit oil, grape seed oil, argania spinosa kernel oil, and horseradish tree seed oil.
Contents: 30mL
Suggested retail price: 9,350 yen (tax included)
《 usage 》
---
Use Reju hair oil to protect your hair beautifully before going out in the morning.
Spread an appropriate amount of oil on the palm of your hand with an eyedropper, and gently apply it to the entire cuticle of your hair. Shiny hair acts as a barrier against UV rays.